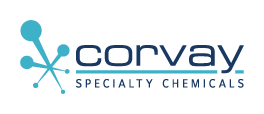 GENERAL
CAS-Nummer:  67-97-0
EINECS-Nummer: 200-673-2
Chemical Formula: C₂₇H₄₄O
SYNONYME
5,7,10(19)-CHOLESTATRIEN-3BETA-OL-9,10-SECO
7-DEHYDROCHOLESTEROL
7-DEHYDROCHOLESTEROL ACTIVATED
9,10-SECOCHOLESTA-5,7,10(19)-TRIEN-3BETA-OL
9,10-SECOCHOLESTA-5,7,19(19)-TRIEN-3-OL-(3B,5Z,7E)-CHOLECIFEROL
ACTIVATED 7-DEHYDROCHOLESTEROL
ANTI-RACHITIC VITAMIN
CALCIOL
CHOLECALCIFEROL
CHOLECALCIFEROLUM
COLECALCIFEROL
OLEOVITAMIN D3
RACUMIN D
VITAMIN D
(+)-VITAMIN D3
VITAMIN D3
(3beta,5Z,7E)-9,10-secocholesta-5,7,10(19)-trien-3-ol
(5E,7E)-9,10-Secocholesta-5,7,10-trien-3-ol
10-Secocholesta-5,7,10(19)-trien-3-ol,(3.beta.,5Z,7E)-9
7,10(19)-trien-3-ol,(3beta,5z,7e)-10-secocholesta-5
DESCRIPTION
White or almost white crystals. Freely soluble in Ethanol (96%)
REGULATORY SUBMISSIONS
CEP, US DMF, Health Canada DMF, EFSA Dossier
APPLICATIONS
Pharmaceutical, food, veterinary & feed industries.
PACKING
Aluminium Bottle: Under inert gas in 250 g and 1 kg.
LDPE Bags: Under vacuum in 10 g, 100g, 4 kg and 5 kg
SHELF LIFE
36 months in Aluminium bottle and in LDPE bag.
STORAGE
Store in an air tight container, under inert gas, protected from light, at a temperature of 5° ± 3°C. The contents of an opened container are to be used immediately.
PRODUCT INFO
DISCLAIMER
The above information as well as technical and other data are for general information purposes only and do not constitute advice in specific cases. They are based on the current knowledge and experience of Corvay Specialty Chemicals GmbH, Hanover. Corvay Specialty Chemicals GmbH does not assume any liability for the correctness, completeness, up-to-dateness or quality of the information and data provided. Corvay Specialty Chemicals GmbH reserves the right to make changes to the information at any time, without prior or subsequent notice. Corvay Specialty Chemicals GmbH disclaims all representations and warranties, whether express or implied, with respect to the foregoing information. In particular, Corvay Specialty Chemicals assumes no responsibility for the suitability of the product for any particular application or its merchantability. It is the sole responsibility of the customer to verify and evaluate this. No rights may be derived from the contents of this product data sheet.
CORVAY SPECIALTY CHEMICALS