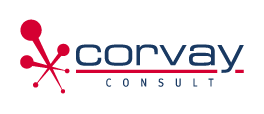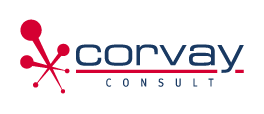 Excellent Management.
Operative Know-how.
Global Reputation.
Corvay Consult advises companies of all industries on products, organizational structures and market strategies. We are an enthusiastic team of experts with long-standing experience from earlier positions and have an international network of partners and specialists at our disposal.
We gladly accompany you and further develop your ideas from drafting a business plan to analysis, marketing options and M&A options. Through our extensive operative experience in business creation, market analysis, research & development, project management and the design of distribution structures and financing, we are the ideal partner for your profitable business growth.
Our Trilogy for your Success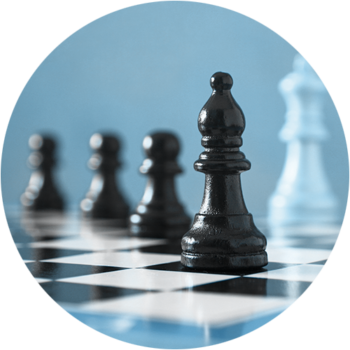 STRATEGY
With our comprehensive strategy assessment, we further advance your company goals, design creative measures and enable you to refocus, expand and innovate in an international context.
ORGANISATION
No matter if assistance in management, change processes or process development and optimization, we provide support for your organisational development.
PROJECT DEVELOPMENT
We support you fully, with implementing new projects into existing business structures and even with the foundation and management of new independent companies.

References of Corvay's Partners

Dr. Albrecht Läufer
Founding Partner
Vita:
Dr Laufer has more than 30 years of international management experience in management positions in the pharmaceutical and chemical industry.
He is the owner of Corvay GmbH and owner and Managing Director of Corvay Specialty Chemicals GmbH.
He has been a shareholder and managing director at BluCon Biotech GmbH, Cologne, since 2017.
In 2002 he co-founded Vakzine Projekt Management (VPM), which he built up and managed as managing partner from 2003 to 2008.
At Solvay Pharmaceuticals from 1997 – 2003 he was Regional Director responsible for Asia, Canada, Australia, Turkey and the Middle East and South Africa. As Managing Director of Solvay Enzymes from 1993 to 1997, he was responsible for the global business with detergent enzymes, as well as the entire business in Europe
enzyme business.
Dr Laufer studied biochemistry in Tübingen and chemistry in Basel. He received his doctorate in physical chemistry from the University of Braunschweig.
Dr. David Müller
Partner
Vita:
Dr David Müller has many years of international experience in research and development of active pharmaceutical ingredients (APIs) and in custom synthesis. Most recently, as a project manager, he was responsible for the development of parenteral drugs.
He studied chemistry in Germany and Australia and did his doctorate in organic chemistry in Cologne. David Müller holds a project management certificate from the International Project Management Association (IPMA Level D).
Bruno Rudnik
Partner
Vita:
Bruno Rudnik has 15 years of experience advising European, American and Asian corporations, SMEs and start-ups on their internationalization strategies and investment projects in global growth markets.
His industry focus is on environmental technologies such as bio-based chemicals/materials, waste and circular economy, energy efficiency and air/water/soil treatment. His work focuses on projects in the Asian emerging markets.
For a leading German consulting company, Bruno Rudnik headed the global "Chemical Industry Practice" in Munich and Shanghai. He has been Managing Director of SusTech Consult in Munich since 2011 and supports innovative environmental technology companies with market entry, technology scaling and financing in Asia i.B. in China and India.
In addition, Bruno Rudnik is a spokesman for environmental technologies at the German-Chinese Business Association (DCW), the leading network for promoting economic relations between Germany and China. He comments on and moderates current topics on the challenges and opportunities of German-Chinese cooperation in the field of environmental technologies for DCW.
Bruno Rudnik studied business administration in Germany, Sweden and China and holds a degree in business administration from the University of Passau.