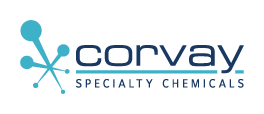 VITAMIN D3 500 FEED GRADE POWDER
CERTIFICATIONS
FAMI QS, Kosher, Halal, HACCP, ISO9001:2015, ISO14001:2015, OHSAS 18001:2007
ASSAY
Minimum 500'000 IU/g of Cholecalciferol
DESCRIPTION
White to off-white free flowing powder
PRODUCT IDENTIFICATION
Chemical Name: (3β,5Z,7E)-9,10-secocholesta-5,7,10(19)-trien-3-ol
Mol Formula: C27H44O
Mol Weight: 384.64 g/mol
CAS-No.: 67-97-0
CONCENTRATION
500'000 IU/g
PACKING
Packed in 25 kg double LDPE bags placed in a carton box.
SHELF LIFE
Retest period of 42 months from the date of manufacture.
STORAGE
Store in cool and dry place below 25°C. Protect from light.
APPLICATION
Animal feed supplement.
STABILITY
Stability of the product is assured when it its original unopened packaging and stored at room temperature. The stability of Vitamin D3 in a premix may vary depending upon the composition of the feed and the prevailing operating conditions at the time of mixture and usage. Suitability of the product to be ascertained prior to commercial usage. Feeds that contain Vitamin D3 are advised to be consumed soon after mixing to ensure maximum supplementation value of the feed.
PRODUCT INFO
DISCLAIMER
The above information as well as technical and other data are for general information purposes only and do not constitute advice in specific cases. They are based on the current knowledge and experience of Corvay Specialty Chemicals GmbH, Hanover. Corvay Specialty Chemicals GmbH does not assume any liability for the correctness, completeness, up-to-dateness or quality of the information and data provided. Corvay Specialty Chemicals GmbH reserves the right to make changes to the information at any time, without prior or subsequent notice. Corvay Specialty Chemicals GmbH disclaims all representations and warranties, whether express or implied, with respect to the foregoing information. In particular, Corvay Specialty Chemicals assumes no responsibility for the suitability of the product for any particular application or its merchantability. It is the sole responsibility of the customer to verify and evaluate this. No rights may be derived from the contents of this product data sheet.
CORVAY SPECIALTY CHEMICALS