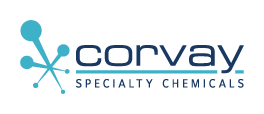 CONCENTRATION
1 MIU/g and 2 MIU/g
PRODUCT IDENTIFICATION
Chemical Name: (3β,5Z,7E,22E)-9,10-secoergosta-5,7,10(19),22-tetraen-3-ol
Mol Formula: C28H44O
Mol Weight: 396,65 g/mol
CAS No.: 50-14-6
DESCRIPTION
Clear, yellow coloured oily liquid
ASSAY
100.0 – 120.0 % of the labelled contents.
CERTIFICATIONS
Vegan Registration, WHO-GMP, BRC, FSSC22000, FSMA
PACKING
1 kg and 10 kg Aluminium bottles
SHELF LIFE
Retest period of 24 months from the date of manufacture.
STORAGE
Protect from light and store below 25°C
APPLICATIONS
Pharmaceutical & food industry and dietary & nutraceutical supplements
PRODUCT INFO
DISCLAIMER
The above information as well as technical and other data are for general information purposes only and do not constitute advice in specific cases. They are based on the current knowledge and experience of Corvay Specialty Chemicals GmbH, Hanover. Corvay Specialty Chemicals GmbH does not assume any liability for the correctness, completeness, up-to-dateness or quality of the information and data provided. Corvay Specialty Chemicals GmbH reserves the right to make changes to the information at any time, without prior or subsequent notice. Corvay Specialty Chemicals GmbH disclaims all representations and warranties, whether express or implied, with respect to the foregoing information. In particular, Corvay Specialty Chemicals assumes no responsibility for the suitability of the product for any particular application or its merchantability. It is the sole responsibility of the customer to verify and evaluate this. No rights may be derived from the contents of this product data sheet.
CORVAY SPECIALTY CHEMICALS