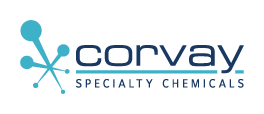 GENERAL
CAS-Number: 57219-64-4
EINECS-Number: 260-633-5
Chemical formula: CH2O7Zr2
SYNONYMs
ZBC
Zirconium hydroxycarbonate
Zirconium hydrogen carbonate
Zirconium(IV)carbonate hydroxide oxide
PRODUCT DESCRIPTION
Zirconium oxide is a white, inhomogeneous and amorphous powder.
REFERENCE TO REGULATIONS
Chemical is REACh registered.
APPLICATIONS
Zirconium salts
Coatings
Papermaking
Leather softener
Cosmetics
Catalysts
Ceramics
Lacquer dryer
PACKAGING
25 kg Bags
1´000 kg Big Bags
SHIPPING
ADR/RID: Not dangerous goods
IMDG: Not dangerous goods
IATA: Not dangerous goods
STORAGE & SHELF LIFE
To be stored in cool and dark place. When stored properly, the shelf life is three years.
PRODUCT DATA SHEET
DISCLAIMER
The above information as well as technical and other data are for general information purposes only and do not constitute advice in specific cases. They are based on the current knowledge and experience of Corvay Specialty Chemicals GmbH, Hanover. Corvay Specialty Chemicals GmbH does not assume any liability for the correctness, completeness, up-to-dateness or quality of the information and data provided. Corvay Specialty Chemicals GmbH reserves the right to make changes to the information at any time, without prior or subsequent notice. Corvay Specialty Chemicals GmbH disclaims all representations and warranties, whether express or implied, with respect to the foregoing information. In particular, Corvay Specialty Chemicals assumes no responsibility for the suitability of the product for any particular application or its merchantability. It is the sole responsibility of the customer to verify and evaluate this. No rights may be derived from the contents of this product data sheet

CORVAY SPECIALTY CHEMICALS