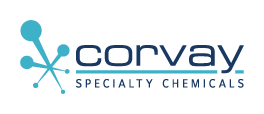 PRODUCT TYPE
BIOCATALYST CALB 10000 is based on covalent immobilization on polyacrylate beads.
APPLICATION
Hydrolysis of esters, Synthesis of esters and amides, Transesterification reaction. Chirally selective for alcohols and amines, exhibits good to excellent stereoselectivity. Versatile application in organic chemistry.
DESCRIPTION
Creamish white to white coloured regularly shaped beads with defined particle size distribution. Colour may vary from batch to batch and the colour intensity is not an indication of the product quality.
PARTICLE SIZE
300-500 μm > 95.0 %
ENZYME ACTIVTY
NLT 2,500 TBU units per g dry weight (Tributyrin hydrolysis)
NLT 10,000 PLU units per g dry weight (Propyl laurate synthesis)
TBU UNIT DEFINITION
Amount of enzyme catalyzing the formation of 1 μmol of butyric acid at 40°C, pH 7.5 at 10% (v/v) Tributyrin concentration per minute per mL enzyme in the milieu of 100 mM sodium phosphate buffer pH 7.5
ADVANTAGES
High activity
High stability
STORAGE & PRODUCT STABILITY
Cool and dry conditions are recommended for storage. The recommended o temperature for storing is below 10 C. When stored under these conditions, the product will maintain its declared activity for at least 12 months.
SAFETY
BIOCATALYST CALB 10000 TA is very safe to handle, as it does not generate any aerosols. However, avoid raising dust. Avoid contact with skin and eyes. Take up the spilled dust by mechanical means. Avoid forming aerosols, wash contaminated clothing and ensure sufficient ventilation.
MATERIAL SUPPORT DATA
Technical data sheet
Material safety data sheet
Certificate of analysis
Protocol for assay methods (PLU activity / TBU activity)
PACKING SIZE
Minimum pack size: 1kg
Bulk pack size: 10kg
PRODUCT INFO
CORVAY SPECIALTY CHEMICALS